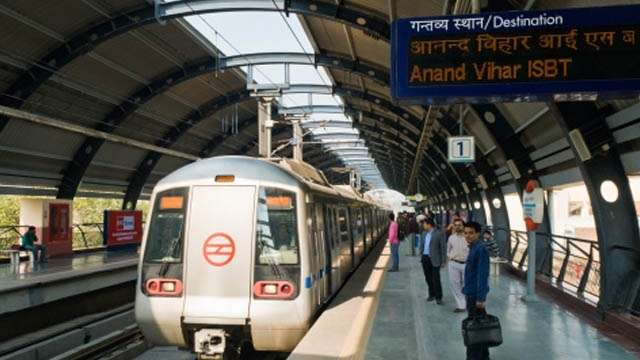 On Friday, the central government informed Kejriwal that it can not put on hold the proposed hike unless his government gives about Rs 3,000 crore annually to DMRC as grant-in-aid for the next five years.
Mr. Kejriwal also expressed the Delhi government's willingness to take over the DMRC.
Last week, Delhi Chief Minister Arvind Kejriwal had asked Gahlot to find within a week a way to stop the "anti-people" fare hike.
"The Delhi Government is willing to bear half the grant if only a matching grant is provided by the Central Government".
The slugfest continued on Saturday, with Kejriwal again writing to Puri with a suggestion that the Delhi government be allowed to take over DMRC operations to ensure "efficient performance".
Speaker Ram Niwas Goel ordered that Manjinder Singh Sirsa and Om Prakash Sharma be marshalled out as the BJP MLAs kept raising the issue despite his repeated requests to stick to the agenda of fare hike, for which the day-long special session has been convened.
The CM has said since the Delhi Government and the Centre are equal partners in the Delhi Metro, the Centre too should bear the burden of 50 per cent operational costs.
"The Delhi government must provide an annual grant-in-aid of about Rs 3,000 crore if it wants the fare hike in Delhi Metro to be put on hold", he said.
He hoped that the spirit of partnership would continue to prevail and a mutually acceptable solution would be found. However, Centre should provide the other half of the funds.
The Delhi government is against the second hike and is in talks with the DMRC to cancel the move. "If only the representatives of the Central Government on the DMRC Board cooperate, the needful can be done", the letter read.
In an emergency meeting conducted late on Monday, the Delhi Metro Rail Corporation (DMRC) board decided by majority that it is not "competent" to roll back or defer the proposed fare hike. "Tampering with the recommendations of FFC is legally untenable", Puri said in his letter.
The AAP government has opposed the fare hike proposed from October 10. The existing fare structure is: up to 2 km - Rs 10, 2-5 km - Rs 15, 5-12 km - Rs 20, 12-21 km - Rs 30, 21-32 km - Rs 40 and for journeys beyond 32 kms - Rs 50. This, incidentally, is the second instance of a fare hike this year.
Starting Tuesday, Delhi Metro rides will become costlier by a maximum of Rs 10 for those travelling over two kilometres in the city.