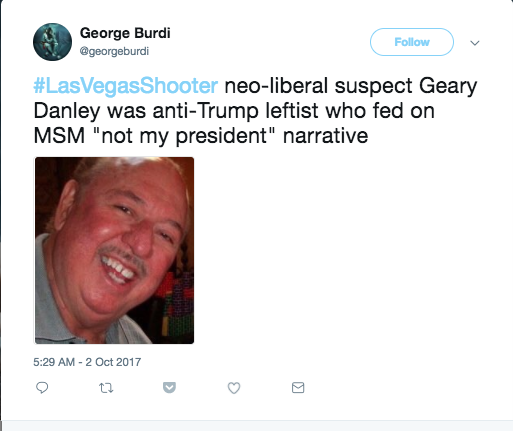 Despite increased efforts this year to tamp down the spread of fake news and hoaxes on their platforms, both Google and Facebook have long ways to go in solving the issue as the tragic shooting in Las Vegas over the weekend uncovered.
Facebook, Google and Twitter, said they were working on fixes after learning of fake news ending up in feeds and searches following the shooting that killed 59 and injured over 500 people. The false claim spread quickly on the Internet.
The stories claimed that the shooter was an "anti-Trump" Democrat and displayed pictures of a man who is not identified as a suspect.
Google later acknowledged that it had been briefly surfacing an inaccurate "4chan" website in its Search results for a small number of queries.
Google tried to downplay the problem, saying the reason 4chan appeared at the very top of its search results, highlighted with a photo and set aside in a box, was the fault of an algorithm. Facebook's "Safety Check" feature confronted users with far-right blogs that spat out false information about victims and the shooter.
Facebook's "trending topic" page also directed users towards stories by Russian propaganda websites, which cited religious affiliation as the motive behind the shooting.
"Our Global Security Operations Center spotted these posts this morning and we have removed them". "However, its removal was delayed by a few minutes, allowing it to be screen captured and circulated online", the firm told Fast Company.
"This should not have appeared for any queries, and we'll continue to make improvements to prevent this from happening in the future".
Similarly, on Facebook, a "Safety Check" page the social network offers to "help connect with friends and family and find and give help after a crisis" promoted stories from the right-wing news sites Gateway Pundit and Blogspot, which "also falsely identified the suspected shooter and included misleading speculation on his motivation", says Forbes.
"We are aware of this issue and are proactively taking action on content that violates our terms of service", a Twitter spokesman said.
A rush to quicker judgment might be a hallmark of the 24-hour cable news cycle or online reporting in general, but marketers do not want their ads appearing next to fake or otherwise inflammatory news, as that lack of credibility can be infectious and extend to the brand.
Executives from all three firms have been invited to testify before the Senate Intelligence Committee at an open hearing on 1 November to examine how foreign actors may have used their sites to influence the election.