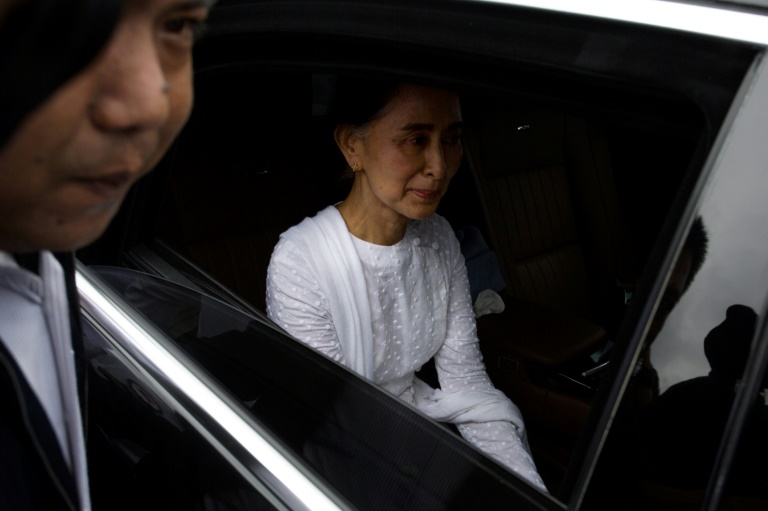 The plight of the Rohingya Muslims in Myanmar has evoked so much criticism across the globe and Aung San Suu Kyi, State Counsellor of Myanmar, has been accused of turning a blind eye towards the rights of the minority population.
"A commission led by former United Nations secretary-general Kofi Annan has recommended economic development and social justice to counter the deadly violence between Buddhists and Muslims in the Rakhine state", she added.
According to reports, Myanmar troops and Buddhist mobs have been setting fires to the homes of Rohingya - and some have been raped or beheaded. Right: De facto leader of Myanmar Aung San Suu Kyi. Myanmar needs Ms. Suu Kyi to rediscover her voice.
'The images we are seeing of the suffering of the Rohingya fill us with pain and dread.
"If the political price of your ascension to the highest office in Myanmar is your silence, the price is surely too steep", Mr Tutu said in a statement.
Critics have accused the Burmese leader - and Nobel peace prize victor - of turning a blind eye to the violent persecution of Rohingya Muslims.
"We hope that all the stakeholders together can find a way out in which the unity and territorial integrity of Myanmar is respected and at the same time we can have peace, justice dignity and democratic values for all." noted Modi.
Nobel Peace Prize victor Malala Yousafzai has called on the worldwide community to intervene to protect Myanmar's Muslim minority Rohingya fleeing violence and terror.
However, the organisation that oversees the coveted prize has said the honour can not be withdrawn.
Suu Kyi has been widely criticised for failing to address widespread violence committed against the Rohingya people, which has forced more than 120,000 refugees across the border into Bangladesh in recent weeks.
Despite evidence that the crimes have been committed by the Burmese military, Ms Suu Kyi has blamed the violence on "terrorists" and claimed the controversy has been caused by "a huge iceberg of misinformation".
By comparison, communal violence in 2012 in Sittwe, the capital of Rakhine, led to the killing of almost 200 people and the displacement of about 140,000, majority Rohingya.
She added, "It is a little unreasonable to expect that the issue can be resolved in 18 months as you know that our administration has been in power for the last 18 months".