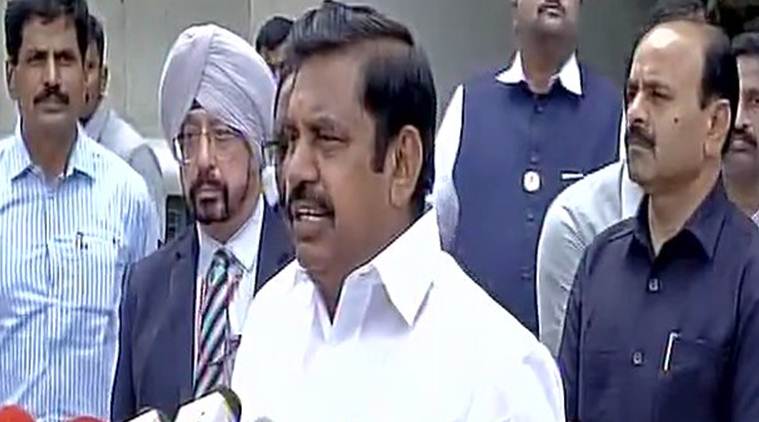 Earlier, rebel leader and former Chief Minister O Panneerselvam said "they have only crossed the halfway stage". It was also reported that leaders of factions were in contact with BJP leaders at the Centre, fuelling speculations of a unified AIADMK joining the BJP-led National Democratic Alliance (NDA). The OPS camp has demanded a probe into late chief minister J Jayalalithaa's death as well as the removal of the Mannargudi family (Sasikala and Dinakaran) from the party. Many Sasikala followers turned rebellious against her and joined with Panneerselvam.
According to sources, OPS is not ready for Deputy Chief Minister's post.
Dhinakaran has faced a challenge from senior AIADMK leaders ever since he was was named deputy general secretary by his aunt Sasikala, who is now lodged in a Bengaluru prison after being convicted in the disproportionate assets case. Dhinakaran himself is no pushover. He chose to contest the RK Nagar bypoll. Although he had to spend 40 days in Delhi's Tihar jail, he later got bail and returned to Chennai. In fact, in April itself some of the ministers had "ousted" Dinakaran and his family from the party, but there was no follow up action to formalize the decision.
Meanwhile, the second most important economy in India continues to be in suspended animation.
All these developments incidentally alarmed the BJP, which instructed both the factions to immediately merge. The BJP recently returned to power in Bihar after the much celebrated marriage between Nitish Kumar and Lalu Prasad Yadav ended in a premature divorce.
Panneerselvam, who claims Jayalalithaa (Amma) told him to take over as CM when she was in hospital, said her spirit later told him that he should come out and tell the truth to the people of Tamil Nadu.
"The issue regarding the appointment of general secretary is before Election Commission and if the EC decides it be invalid and asks us to conduct fresh elections, we will do it", said Avadi Kumar, spokesperson of the Palaniswami faction of the AIADMK.
This is where the DMK seems to have gained from the internal bickering in the AIADMK besides various allegations of financial irregularities against the party which have been raised by the opposition regularly in the Assembly.
The merger will also end several months of political drama.