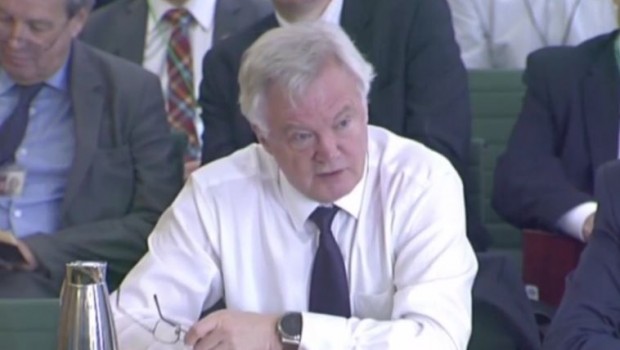 "The first serious test of the negotiations will be them agreeing to pay the bill", a senior European Union official said - the coming week is a vital moment to establish rapport among the senior civil servants who will handle what is arguably the most convoluted and far-reaching diplomatic deal of modern times.
Britain is embarking on the first full round of Brexit negotiations, as the Cabinet remains in all-out war over the Government's negotiating strategy.
Citizens' rights, Northern Ireland, the Brexit bill, and separation issues will be discussed this week.
"Now it's time to get down to work and make this a successful negotiation", Davis told reporters as Barnier welcomed him to the headquarters of the European Commission.
"We made a good start last month, and this week we'll be getting into the real substance", Davis was quoted by Reuters as saying ahead of the meeting.
Mr Barnier said: "We will now delve into the heart of the matter".
Earlier on Sunday, Chancellor Philip Hammond had said senior British government ministers were becoming convinced of the need for transitional arrangements to reduce disruption as Britain leaves the EU.
Last week, the United Kingdom acknowledged for the first time it will have to pay a contribution upon leaving.
Mr Davis returns to Brussels this morning for round two.
After what the British Brexit Secretary David Davis described as a "good start" last month, a series of public spats have developed in recent weeks between British cabinet members and the EU. Barnier has dismissed the British rights offer as falling short of the European Union demand that its three million citizens there keep all their existing rights for life and have recourse to the European Union courts to enforce those rights even after Britain has left.
Fights over the European court of justice are expected to overshadow the second round of Brexit talks this week as both sides brace for a clash that could hamper progress on citizenship and money.
Foreign Secretary Boris Johnson then fanned the flames when he said in the Commons that Brussels could "go whistle" if it expected the United Kingdom to pay a hefty "divorce bill" in respect of its outstanding financial obligations. The EU remains uncertain about whether British negotiators will be able to conclude an agreement, amid deep political divides in the government on Brexit.