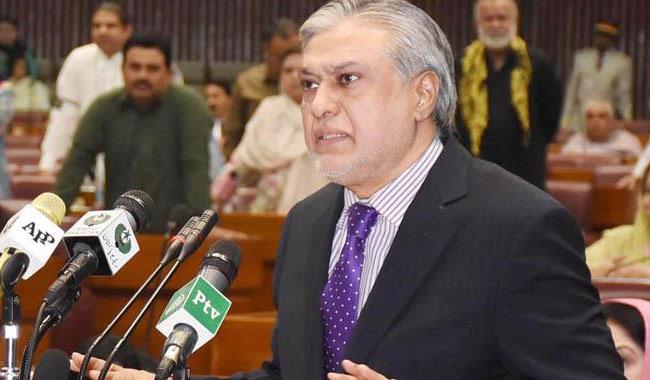 Talking to media, Pakistan Tehreek-e-Insaf (PTI) spokesperson Fawad Chaudhry said its first time that the premier has appeared for an inquiry session with the JIT.
Prime Minister Nawaz Sharif has announced a special package for artists and people with related skills in a bid to revive the country's film industry.
He said that the PM has saved billions of rupees of the nation in development projects, while the policy of transparency of the government has also been commended by worldwide institutions.
Sharif was speaking after being grilled by a powerful panel investigating him and his family in an inquiry ordered by the Supreme Court that has gripped Pakistan and become increasingly politicised.
The JIT has been directed to submit a progress report after every two weeks to the apex court and it is supposed to complete the investigation within two months. His two sons have already testified and denied the allegations against their family's financial affairs.
He added, "I have presented my stance before the JIT".
The body language experts noted how the Prime Minister kept on clearing his throat frequently and his face also showed signs of fatigue.
Sharif said three generation of his family have subjected to accountability, as he has given details of family business since 1936. Our opponents are welcome to level all sorts of allegations and make all possible efforts and conspiracies against us.
He warned that there will JIT of 200 million people going to be held next year when they [people] will select those who have worked for the development of the country.
The JIT has summoned the prime minister's son in law and member of National Assembly Captain Safdar on June 24 while the Punjab Chief Shahbaz Sharif will appear before the JIT on June 17.
Pakistani Prime Minister Nawaz Sharif, center, leaves the premises of the Joint Investigation Team with his son Hussain Nawaz, right, in Islamabad, Pakistan, Thursday, June 15, 2017. Sharif, accompanied by daughter Maryam Nawaz, one of his sons and his younger brother, seemed relaxed as he stepped out of his auto heading into the academy.
The court in 2016 took up the case and issued a split decision over allegations of money laundering when Mr. Sharif was Prime Minister in 1990s.